Michael Collins is a partner and Managing Director of Building Industry Advisors, LLC. Working from our Chicago office, he leads our firm's building products M&A advisory and capital placement practice. His research includes publishing benchmark surveys for the window and door industry, conducting semi-annual webinars on the state of the window and door industry, tracking the level of foreign competition in a dozen different building products segments and writing for numerous industry publications. He is also a frequent speaker at industry associations and trade shows.
Mr. Collins began his career in 1995 as an investment advisor at what was then Dean Witter Reynolds. Several years after that company's merger with Morgan Stanley, Michael was part of a small group of advisors that were invited to join the high net worth client division of Morgan Stanley. In the Private Wealth Management Group, Michael focused on meeting the complex investment needs of entrepreneurs and high net worth families. He joined Jordan, Knauff & Company in 2003, where he led the successful completion of numerous building products transactions.
Mr. Collins earned his Bachelor of Science in Business Administration degree in Finance from Central Michigan University in 1994. At CMU, he was a member of the first class of Centralis Scholars and studied in Tokyo, Japan. In 2004, he received a Master of Business Administration degree with an emphasis on finance and entrepreneurship from the University of Chicago. He lives in Chicago with his wife and their three children.
Walter S. Kurek is a Managing Director of Building Industry Advisors, LLC. Based in Chicago, Walt works in our firm's M&A advisory and capital placement practice. Walt has over 30 years ofexecutive, investment banking and transactional experience.
Mr. Kurek began his career at Arthur Andersen in the firm's Enterprise Group practice, which focused on privately-held companies generating revenues in the $10 million to $100 million range. Following Andersen, Walt led the leveraged buyout of manufacturing company, and later was a principal with a boutique investment banking firm heavily involved in the consolidation of the rental industry. Over the course of his career, he has been involved with over one hundred middle market companies in his capacity as an investment banking advisor, manager and investor.
Mr. Kurek holds an MBA in Finance and Marketing from the University of Chicago. Walt has served on the Board of Directors of various private sector, public sector and civic organizations. He is also a Certified Public Accountant. Walt lives in Hinsdale, IL with his wife Karen and is proud father of twin daughters, Julie & Laura.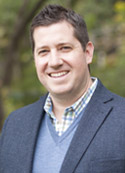 Matthew I. Ogden
Shareholder & Advisor, Building Industry Advisors
Managing Principal, Building Industry Partners
mogden@building-ip.com
Direct: 214.550.0405
Matt Ogden is Shareholder and Advisor with Building Industry Advisors. His career has spanned private equity investing, investment banking and corporate operations. Mr. Ogden is currently Managing Principal of Building Industry Partners ("BIP"), a Ft. Worth, TX-based private equity investment firm he founded in 2008, focused on the middle-market building products industry. BIP is affiliated with the Chambers family investment office.

Previously, Mr. Ogden worked for Brazos Private Equity Partners, a middle-market private equity and LBO investment firm formed by former principals of Hicks, Muse, Tate & Furst Inc. Prior to Brazos, Mr. Ogden served as Chief Investment Officer for Chambers Interests and as an investment professional with Rainwater Inc. and Natural Gas Partners, L.P., two private equity investment firms affiliated with investor Richard E. Rainwater.

Mr. Ogden received a Bachelor of Science in Economics with Honors, with Concentrations in Finance and Entrepreneurial Management, from The Wharton School of the University of Pennsylvania. Mr. Ogden is married with four children and lives in Dallas.


Strategic Advisors
The professionals at Building Industry Advisors work with a select group of highly qualified deal professionals and industry participants who act as strategic advisors to our firm. These strategic advisors are highly experienced and have served as executives in the building products industry, as transaction attorneys or as capital providers to building products companies. Each of these advisors has deep experience in operating, providing capital to or advising private companies.
We maintain a dialogue with these strategic advisors to add their valuable perspectives to our own in delivering an optimal outcome in all of our client engagements. Our strategic advisors have provided input beneficial in maximizing the valuation resulting from negotiations, creatively arriving at the best possible deal structure and terms, and providing introductions to specialized industry consultants and other valuable resources for our clients.